Blog
Profile: Androse Bell
Profile: Androse Bell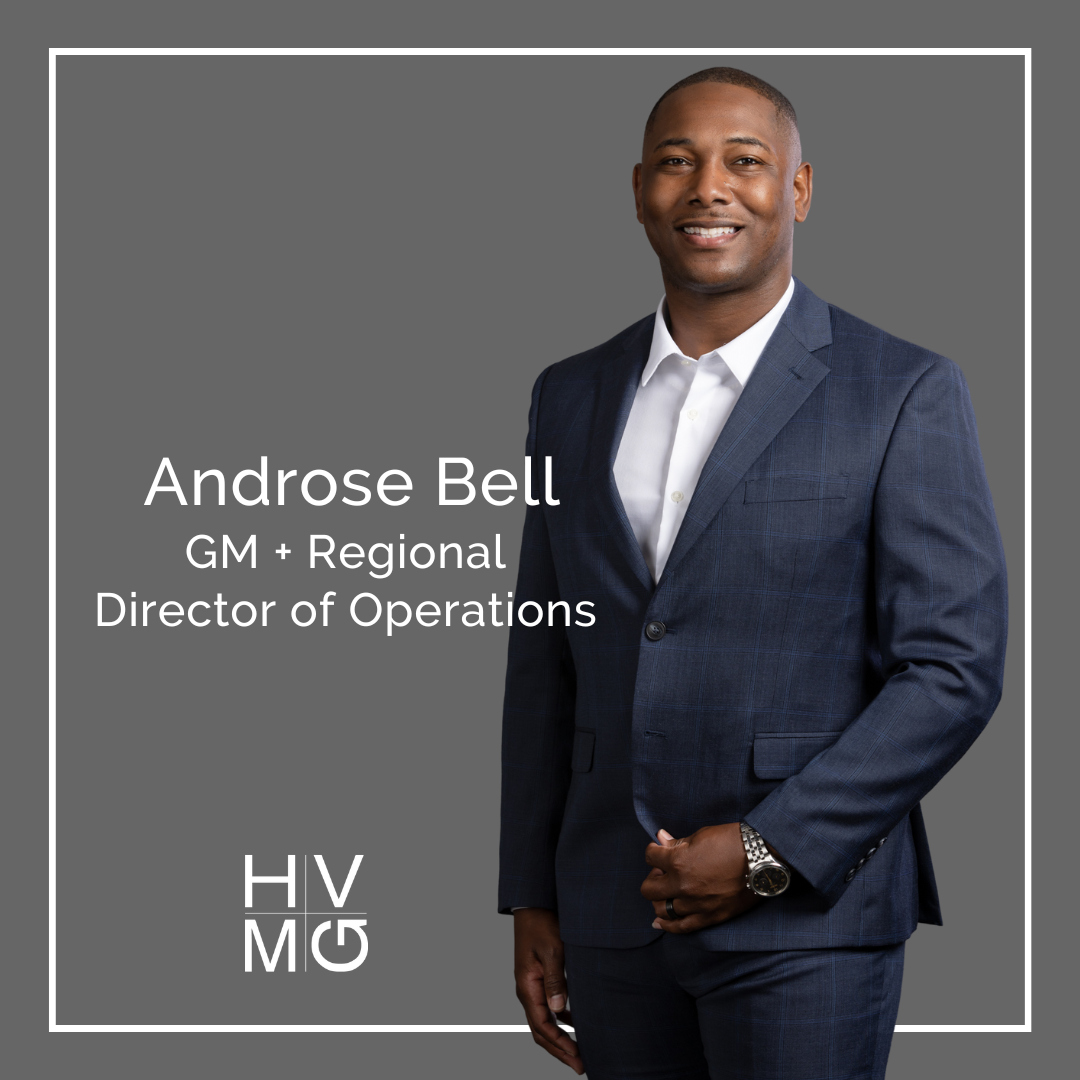 How long have you been with HVMG?
I've been with the company for about eight years.
What do you like about working at HVMG?
I love HVMG because they gave me a chance. When HVMG transitioned the Hard Rock into their portfolio, I was only 31 years old. I wasn't sure if HVMG was going to come into the property with the mindset of bringing in their own GM because of my age or my relative lack of experience in the industry.
Quite frankly, when they met with me, they told me they would give me a chance. We all just want a fighting chance. I felt really appreciative of that because, in this day and age, a lot of management companies seek to bring in their own leaders, maybe a more seasoned person, rather than listening to the actual people who are already running the hotels.
During those first three months, I really got a chance to show them what my team and I could do. I also appreciated the fact that I knew that I had to meet expectations because if I didn't, I'd be packing my bags.
They were just so hopeful. They were real and authentic. That's something unique in our industry when it comes to managing hotels, especially a property like the Hard Rock with incredibly high expectations.
What is HVMG's culture like in practice?
The culture of HVMG starts with excellence, but it's also the people. They really emphasize the culture of taking care of one another, being authentic and transparent. To meet financial goals and implement a culture, it has to start with the leadership. I truly believe the leaders in the Atlanta corporate office live our culture.
Being relative to your associates, to your leaders, to your peers - it matters to them. That's by far one of the most successful pieces of this company; people come first and then everything else follows that.
How does HVMG invest in future leaders?
Using myself as an example, they gave me the tools and resources to build on my recent success as and take on a larger role with the company.
Investing in growing our internal team is really important because we know as our industry grows, we have to build our own generational talent. It's obvious. HVMG saw that in someone like me, instead of looking outside of the hotel. They are already looking within the company to find those of us who want to grow. They are really investing in the people that are here now to grow the company.
How did Hard Rock celebrate the 20th anniversary?
To celebrate the 20th anniversary of HVMG we did what we do best at Hard Rock, and we threw one insane party! We rallied all of our associates. We ate and celebrated, and then we took them all to the roof. We circled around our anniversary banner in a heart shape and took a really cool picture to remind ourselves that our people are at the heart of everything we do.