Sameer Nair
Senior Vice President, Acquisitions and Development
"Some people want it to happen, some wish it would happen, others make it happen." – Michael Jordan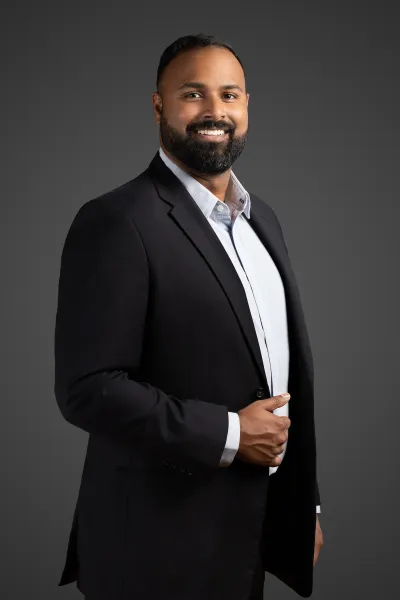 W
ith over a decade of hospitality experience, Sameer Nair serves as Senior Vice President of Acquisitions and Development. In this role, Sameer's efforts range from hotel acquisitions and development to sourcing equity, debt, and third-party management opportunities. Specific responsibilities include forming strategic alliances, negotiating partnerships, and growing the HVMG hotel portfolio through incremental and individual industry relationships.
Most recently, Sameer was the Vice President of Investments and Capital Markets at Kolter Hospitality, a subsidiary of the Kolter Group. In that role, Sameer oversaw over $600m in transactions. Previously, Sameer served as Vice President of Investments for Banyan Investment Group, closing over $120m in total transaction value during his tenure. Sameer brings a depth of varied experiences from his time at Aztec Group (merchant banking), Starwood Property Trust (special servicing), and Hotel Asset Value Enhancement (asset management) to HVMG.

Sameer received his Bachelor of Science from The Nolan Hotel School of Hotel Administration at Cornell University.
Experience
2022 - Present : Senior Vice President, Acquisitions & Development, HVMG

2018 - 2022 : Vice President of Investments & Capital Markets, Kolter Hospitality

2015 - 2018 : Vice President of Hotel Investments, Banyan Investment Group

2013 - 2015 : Senior Hospitality Analyst, Aztec Group

2012 - 2013 : Analyst, Starwood Property Trust