Blog
From Line Cook to SVP
From Line Cook to SVP: Profiling HVMG's Margie Vito
We sat down with HVMG's recently promoted Senior Vice President, Operations and Transitions, to find out how she navigated her career and what she has learned along the way. This fantastic oral history underscores one of Margie's big priorities - the idea that you can start as a dishwasher or room attendant or line cook in the hotel business and reach the executive level.
Where did you grow up?
I grew up in Corbin, Kentucky, and watched the Holiday Inn on the Mountain being built when I was around ten years old. The property was owned by Holiday Inn Worldwide and operated by Winegardner and Hammons. I started there as a line cook and worked my way up. My mom was also a cook, so it seemed like it was something that I could do.
There was a General Manager there, Phill Burgess, that recognized potential in me. He gave me books to read and promoted me to a supervisory position. I became the kitchen manager, then the dining room manager, then sales and catering manager.
Eventually, I was promoted to Assistant General Manager. I stayed at that hotel for eight years. The property was sold to Sunbelt Lodging, which was a company founded by the father of HVMG's President and CEO, Robert Cole. Robert was fresh out of the University of New Hampshire and was the General Manager, and I was the AGM.
Was it annoying that a fresh college graduate became your boss?
Not at all, because he was cool! He changed and modernized a lot. For example, the room rack where we used individual cards to manage inventory was removed and a computer replaced it. He really brought us into the next century.
Next, my past mentor and GM asked me to work with him on the prototype of what would become the Embassy Suites brand. It was the nine-story atrium waterfall design with two restaurants, two bars, and 50,000 square feet of space in Fort Smith, Arkansas, built and managed by John Q. Hammons.
Leaving home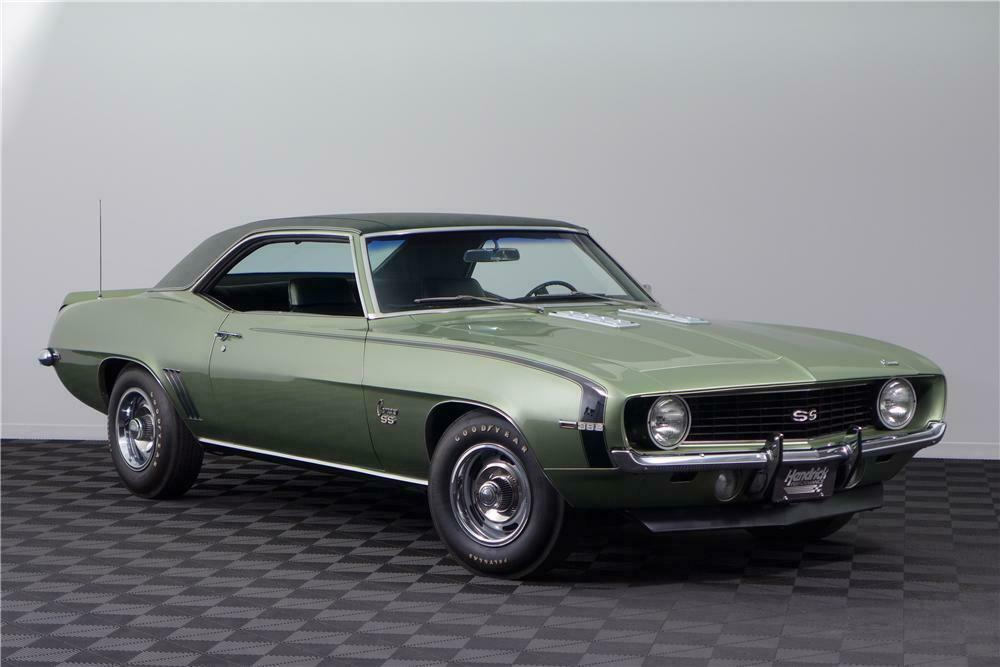 I packed up my green 1969 Camaro and drove to Fort Smith. It was very difficult to leave home for the first time.

I spent four years at that property, starting as sous chef and becoming executive chef within the first year. I was the only woman chef in the company at the time. It was pretty uncharted territory, but I learned so much with such a large banquet space, fine dining restaurant and local TV appearances.
Working with Robert Cole at Impac
After four years, when I was ready to "graduate" from there, I received a packet in the mail from Robert Cole. It contained eight different hotels in it that he was looking at as he was building Impac Hotels. He wanted me to come back to work for him and said, "Take your pick."
That's how things were done then, mostly on relationships. I had built a good resume of skills and experiences - everything from opening the hotel to carving ice. I accepted the French Quarter Suites in Memphis, Tennessee as the General Manager.
I will never forget it. I walked in on the 8th of December in 1991, and Robert was standing behind the front desk. It was good times. I reported directly to Robert. He was busy growing the company, and his sister Nancy was my AGM for a while.
After a couple of years, Robert said, "Hey, we are looking at a hotel in Brunswick, Georgia, that I want you to go take a look at. We'll fly you down there. I think it would be a good next move for you."
My career evolved as the company grew. After Brunswick, I worked on hotel transitions, mostly in food and beverage. I helped with a big transition in Louisville, Kentucky, and ended up staying on as Director of Food and Beverage. It was a big operation, with 50,000 square feet of space, busy bars with live bands, two restaurants, and a comedy club.
I took a leave of absence to explore a relationship in Tulsa, Oklahoma, and when that didn't feel right, I came back to Impac as part of the corporate food and beverage team, focused on training and hotel openings on the F&B side.
Corporate F&B at Impac
We did a mix of specialty restaurants and chain restaurants like Au Bon Pain. I did their core training in Boston for three weeks and came out a bread and coffee snob! We created a French country-style restaurant concept for some of our hotels, and we were also developing bar concepts.
That's how I met my husband. He was the GM at the Holiday Inn in Morgantown, West Virginia, and I was there to do the restaurant and the bar. We opened a retro-style bar called Rain, after the Beatles' song. It had rain walls and was very successful.
Impac Hotel Group merged with Servico to become Lodgian. Within the next few months, it became clear that our corporate food and beverage team was going away. We were called in by our supervisor, who said, "We are eliminating your positions. You can take a GM job here or GM job there, or you can have this six months' severance plan."
Walking down Michigan Avenue
I took the severance package and within two weeks had a new job. I had moved to Chicago in the late 90s as that was where my husband was from. I went to work for Restaurant Associates, a food service company out of New York. They handle big museums and venues, and they were expanding into the Chicago market. I went to the Metropolitan Museum of Art in New York for training.
After training, I went to work at the Museum of Science and Industry in Chicago. I learned so much in that company. As I was walking down Michigan Avenue one day, I ran into the GM from my Louisville days. We went for a cup of coffee, and he said, "I've got a job for you. We're taking over a hotel that is in this area." Turns out, the hotel was only four blocks from where I lived!
I went to work for Accor at that hotel, which was historic and undergoing a renovation. It was great -- I walked to work every morning. One day I picked up a hotel magazine and saw Robert Cole on the cover. He had just started Hospitality Ventures.
Hospitality Ventures
Robert and I had kept in touch off and on, so I left him a voicemail to congratulate him on the new company. He offered me a job in Montgomery, Alabama, worlds away from Michigan Avenue, my beautiful, historic hotel, and my GM of the Year award! Ultimately, Robert made me an offer I couldn't refuse, so I commuted to Montgomery, Alabama for a year and took on his challenge.
After the year was up, I drove to Atlanta to meet with him. Next thing you know, I was transitioning a hotel in California, a scary but great experience. In 2007, I was responsible for five properties, and today there are 30 properties in my portfolio.
In your new role as Senior Vice President of Operations and Transitions, what are some of your priorities?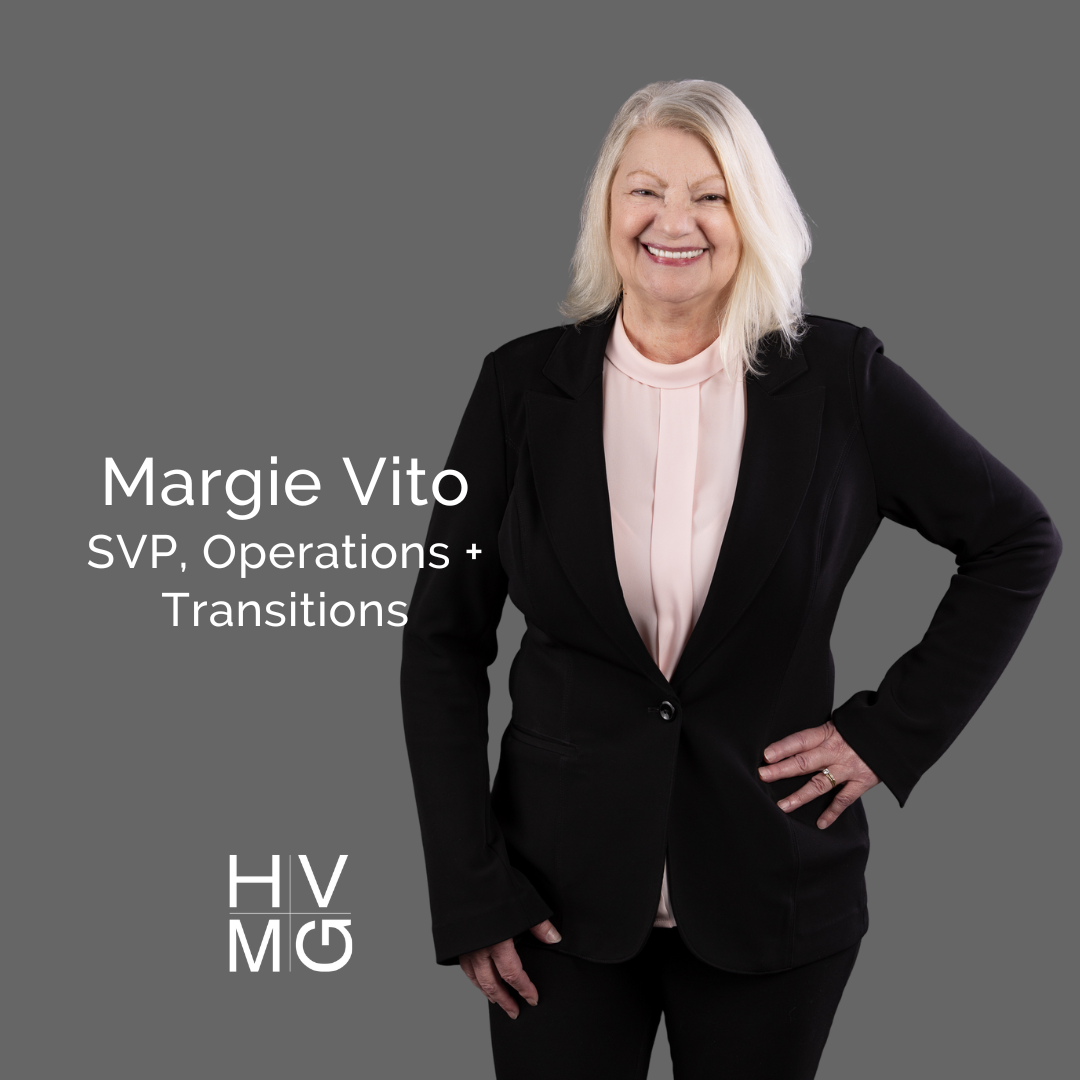 The first priority will be expanding our framework for hotel transitions. We have done a lot of transitions at HVMG, and we want to make our frameworks more specific to hotel type. For example, we approach friendly and less friendly transitions differently, because those unfriendly transitions are more difficult. You need a longer transition time, and you need to dig a lot deeper to find the information required. I'm eager to add more detail based on the enormous variety of properties we've worked on.
There are two other things that I feel like we as an industry need to take responsibility for changing. One of them is to change how our frontline people are being treated -- the over-the-top abuse. I had two instances in the last year when guests took the plexiglass dividers at the front desk and threw them at the agents.
It's not just physical abuse, but also verbal abuse. This treatment causes associates to not want to work in hospitality. It's giving our business a bad name, and it should not be tolerated. We absolutely must find a way to change that, and we need the brands behind it because they are the ones that can make the difference. We must protect our frontline people.
The next thing is related. We must get the message back out to people that you can get a job washing dishes or working at the front desk, and you can be an SVP or CEO or whatever you want to be, if you're willing to work hard and do what's right. Remember, I started as a line cook. There are sacrifices along the way, but you can do it. This is an industry that is good to you if you do those things, and we have to get that message back out there. If we don't change the perception of our industry soon, we're going to be in big trouble.
Do you have any predictions for the future of the hotel business?
Being flexible is the only solution to the labor crisis. Giving our teams the flexibility to schedule themselves and have more autonomy over their work is a have to, not a want to. I'm searching for an app that will allow us to offer up shifts in a grid - not just eight-hour shifts, but four-hour shifts, whatever we need to do - and assign a dollar value to them. The easier shifts are worth less money, while the harder or less desirable ones are worth more, and we let people choose what works for them.
Similarly, I think we will start to see housekeeping services offered on a schedule, similar to making a dinner reservation. Not only does this allow a guest to personalize the stay, but it also creates greater flexibility for the staff.
What is something that you wish you knew at the beginning of your career?
Something that I wish I knew at the beginning of my career is that I could choose my attitude and manage it every day. I wish I'd learned that so much earlier so I could have had more control over my reactions and my attitude.
Do you still like to cook? Do you have a favorite cuisine or a favorite dish that you prepare?
I like Northern Italian, and my favorite dish is chicken Marsala and dilled linguini. I tell everybody mine's very different, but it's not. It's only one ingredient different, but to me, it's all in the way it's put together, the process.
What else do you like to do outside of work?
Gardening. I love plants and flowers. I love watching everything grow. It's impossible to pick a favorite flower. I love herbs with a passion, the way they smell and what they do, not only in flavor but in how they can affect your life.
What's one of your favorite trips you've ever taken?
Ireland. I love it there. We stayed in one of the castles just outside of Dublin and rented a car so we could see all the different places. It was the best vacation ever.
What's the next trip that you're fantasizing about?
It's been Italy. My husband is Italian, and one of my friends has been in Italy for the past week, posting all kinds of pictures, so I have been living through her. I also have an interest in Barcelona.
What do you think makes HVMG different from other companies?
It's the excellence culture, waking up and choosing your attitude. We choose our attitudes every day, and we place a lot of value on walking the talk. You can't hold people to a standard of excellence without making a positive, motivated, work environment for the people that you're with as well as yourself. That's what makes the difference.