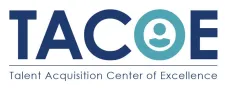 Blog
Our Distinctive Approach to Talent
By the first quarter of 2021, it was clear that hotel demand was coming back after a tough year of low occupancy due to the pandemic. Because our executive team has been through downturns before, we could see that getting ahead of this staffing crunch would mean the difference between success and failure for our hotels, our investors, and our communities.
Before the labor crisis articles and staffing shortage memes began to make the rounds online, we developed a detailed strategic plan to help our teams manage the return of demand, what we call the Great Travel Revival. We wanted to put tools and strategies in place that would allow our hotels to operate from a place of revival versus merely survival and, in keeping with our Be Excellent culture, we couldn't allow the guest experience and owner returns to suffer just because it was tough out there. In short, we knew we had to be tougher.
Chief Human Resources Officer Sue Sanders laid out our approach in her April article, "Riding the Talent Roller Coaster." In it, she said, "We estimate an addition of approximately 33% to our workforce by July 2021 to meet forecasted revenue projections. At HVMG, we have been laying the track for just this eventuality."

We deployed a variety of tactics to meet the challenge, including:
Salary and wage surveys to ensure our hotels are competitive in their local markets

Part-time and flexible schedules to meet the needs of our workforce

Equal focus on retention

tactics for current associates

New hire onboarding and training processes

to ensure a culturally-consistent experience

More than 200 new resources to help our hotels source talent in their local communities
These steps were great, but by far our most ambitious -- and successful -- initiative has been creating the Talent Acquisition Center of Excellence (TACOE). Rather than leaving our already stretched hotel GMs and hiring managers to recruit, hire, and train new associates, we built a team of highly-skilled and hardworking talent acquisition specialists (TAS) to centrally source and hire staff across our portfolio. Our TAS team posts positions, sources and screens applicants, and delivers great candidates to the hotels.
Michelle Davis is the Lead General Manager of HVMG's Alabama portfolio. When she took on leadership of our Homewood Suites Mobile Airport, the hotel had 12 open positions.
"We had no one in housekeeping and were short at the front desk, so we didn't have the staff to manage the business we had. As a result, the local GM was cleaning 30 rooms per day, which meant she didn't have time to do much recruiting. Without TACOE we would still be in the same position. Just being able to free up the GM to do her job was such a benefit for us," Michelle explains.
Michelle was herself responsible for recruiting at the SpringHill Suites Orange Beach at The Wharf prior to TACOE. "I spent hours going through all of the job sites and both scheduling and conducting interviews. Centralizing this process gave me back at least an hour each day," she says.
At the Marriott Greensboro-High Point Airport, general manager Jim Ceh faced similar circumstances. He says, "We've filled between 15 and 17 positions using TACOE since we started participating in July. Our managers are experts in the operation and running departments, not experts in recruiting, so our Talent Acquisition Specialist, Maya Jones, has made a huge impact and really complimented our success."
According to Jim, Maya's involvement in the recruiting process has accelerated the talent onboarding timeline. "She has weeded through a lot of candidates and is great at spotting red flags. Her knowledge makes that part easier and more efficient," he says.
Michelle concurs, adding, "Because the candidates are vetted and screened, our no-show rate on interviews has decreased. It's been great for us."
We are confident that the TACOE accomplishes multiple goals:
Frees up hotel resources to focus on guest experience and associate engagement, training and retention

Streamlines the hiring process and leverages our talent acquisition competency across the portfolio

Creates a competitive advantage and differentiates HVMG as a management company

Sources new talent more efficiently at a lower cost
Sue Sanders sums up the success of the program, saying, "The Talent Acquisition Center of Excellence has taken a tremendous amount of stress off of the individual hotel operators, given hiring managers back valuable time in their day and has added value for our owners with increased efficiency afforded by reducing the time it takes to hire with a better quality applicant. By September 2021 we were back at 80% of our pre-pandemic staffing levels. I'm really proud of our TAS team and delighted to be a part of this industry-leading initiative."

Interested in exploring a career path in hospitality? Start your hotel career here.