Thanks for printing! Don't forget to come back to Hospitality Ventures Management Group for fresh articles!
Blog
Celebrating Award Winners
Celebrating Award Winners
We enjoyed the royal treatment at this year's Leadership Festival and 20th Anniversary Jubilee! From Monday night's lip-synch battle to our awards dinner on Tuesday -- with plenty of skill-building and strategizing in between -- our conference was about celebrating success and #ElevatingExcellence. It was great to be together again.
Congratulations to our 2021 award winners!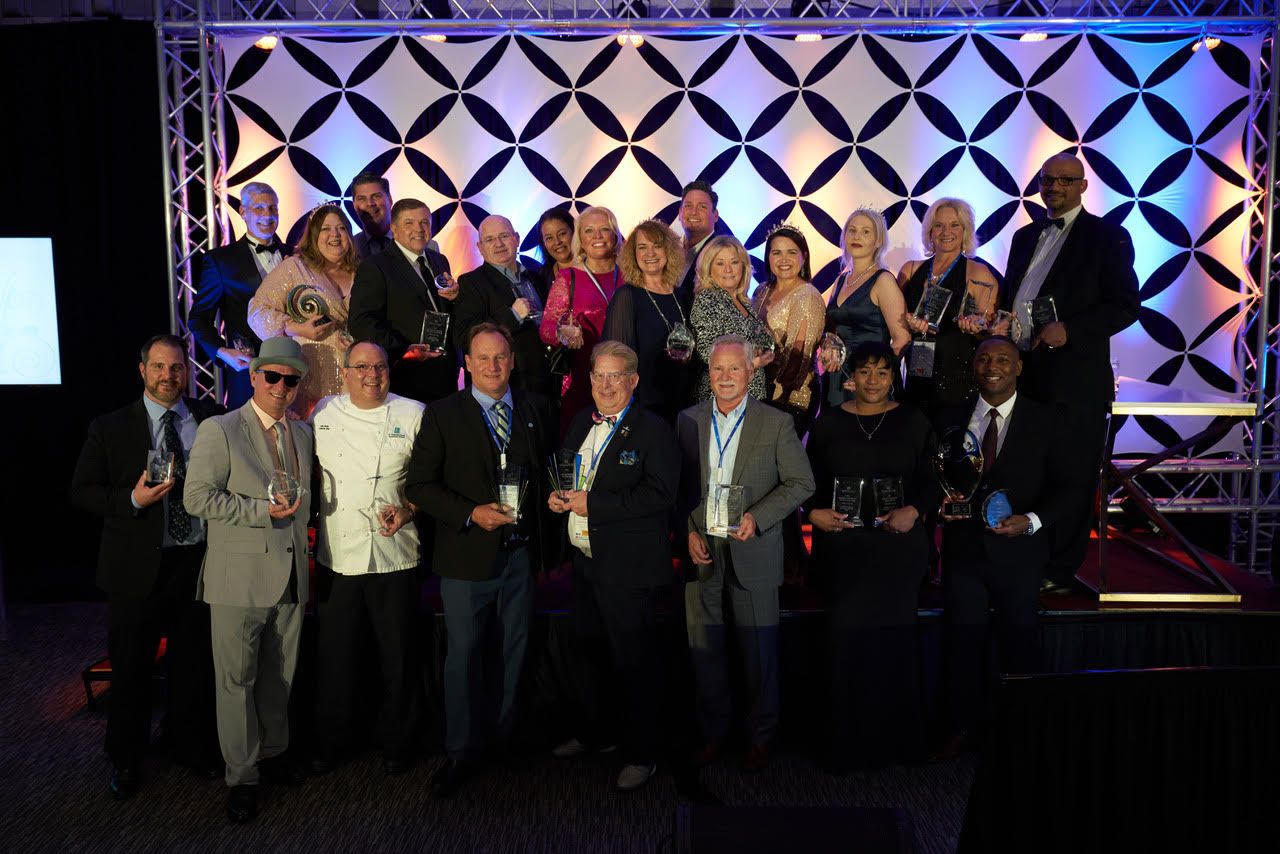 GM of Year Winner: Full Service - Jim Ceh
GM of Year Winner: Select Service - Michelle Davis, CRME
Circle of Excellence
: Androse Bell, MBA | Tom Mulroy | Erica Atmaca | Jim Ceh | Jason Kern | Michelle Davis
Human Resources Leader of the Year: Janae Matthews
Controller of the Year: Kenny Clarke
Revenue Strategy Leader of the Year: Lorena Fazelnia
Sales Leader of the Year: Full Service - Greg Kroesing
Sales Leader of the Year: Select Service - Kelly Black
Walk the Talk Award: Ken Morgan
Hotel of the Year Winner: Embassy Suites St. Augustine
Maximizers: Embassy Suites St. Augustine | Marriott Winston Salem | DoubleTree Suites Nashville Airport | Delta Hotels Daytona Beach | Borrego Springs Resort | Courtyard Cleveland Beachwood | Courtyard Grand Rapids Airport | Marriott Greensboro Airport | Plunge | Hard Rock Hotel Daytona Beach | Sheraton Suites Fort Lauderdale Plantation | SpringHill Suites Orange Beach
Highest Overall Service Score - Full Service: Hard Rock Hotel Daytona Beach
Highest Overall Service Score - Select Service: SpringHill Suites Orange Beach
Most Improved Overall Service Score - Full Service: Embassy Suites San Rafael
Most Improved Overall Service Score - Select Service: Fairfield Inn & Suites Indianapolis
Largest RevPAR Index Increase to Last Year - Full Service: DoubleTree Suites Nashville Airport
Largest RevPAR Index Increase to Last Year - Select Service: Hyatt House Dallas Richardson
Highest RevPAR Index - Full Service: Hard Rock Hotel Daytona Beach
Highest RevPAR Index - Select Service: Courtyard Grand Rapids Airport
Highest House Profit Flow to Last Year — Full Service: Embassy Suites Scottsdale Resort
Highest House Profit Flow to Last Year — Select Service: Courtyard Atlanta Marietta I-75 North
Highest % Flow to Budget Full Service: Marriott Winston Salem
Highest % Flow to Budget Select Service: Courtyard Atlanta Windy Hill/Ballpark
Sales Team of the Year: Embassy Suites St. Augustine
F&B Team of the Year—Full Service: Delta Hotels Daytona Beach
F&B Team of the Year—Select Service: SpringHill Suites Orange Beach