Blog
Chicagoland Night Auditor
Chicagoland Night Auditor: Profiling Peter Hoffman
We spoke with HVMG's newly hired Senior Vice President, Operations - Select Brands to learn about his life, career, and leadership philosophy. As this engaging oral history shows, Peter is extremely focused on helping his team develop their careers.
Where did you grow up?
I was born in the Chicagoland area, spending most of my youth and formative years growing up in north side of the city, in Chicago proper, or Skokie-Morton Grove-Northbrook. It was a great place to live and grow up. Over the years I had many "tours" in other cities and states, but it's hard to get Chicago out of the boy, so I eventually always returned.
It wasn't until I was working with Interstate Hotels & Resorts that my former boss and mentor, Tom Bardenett, swayed me to follow him to Virginia and then with the merger of Interstate and Aimbridge, eventually to Texas.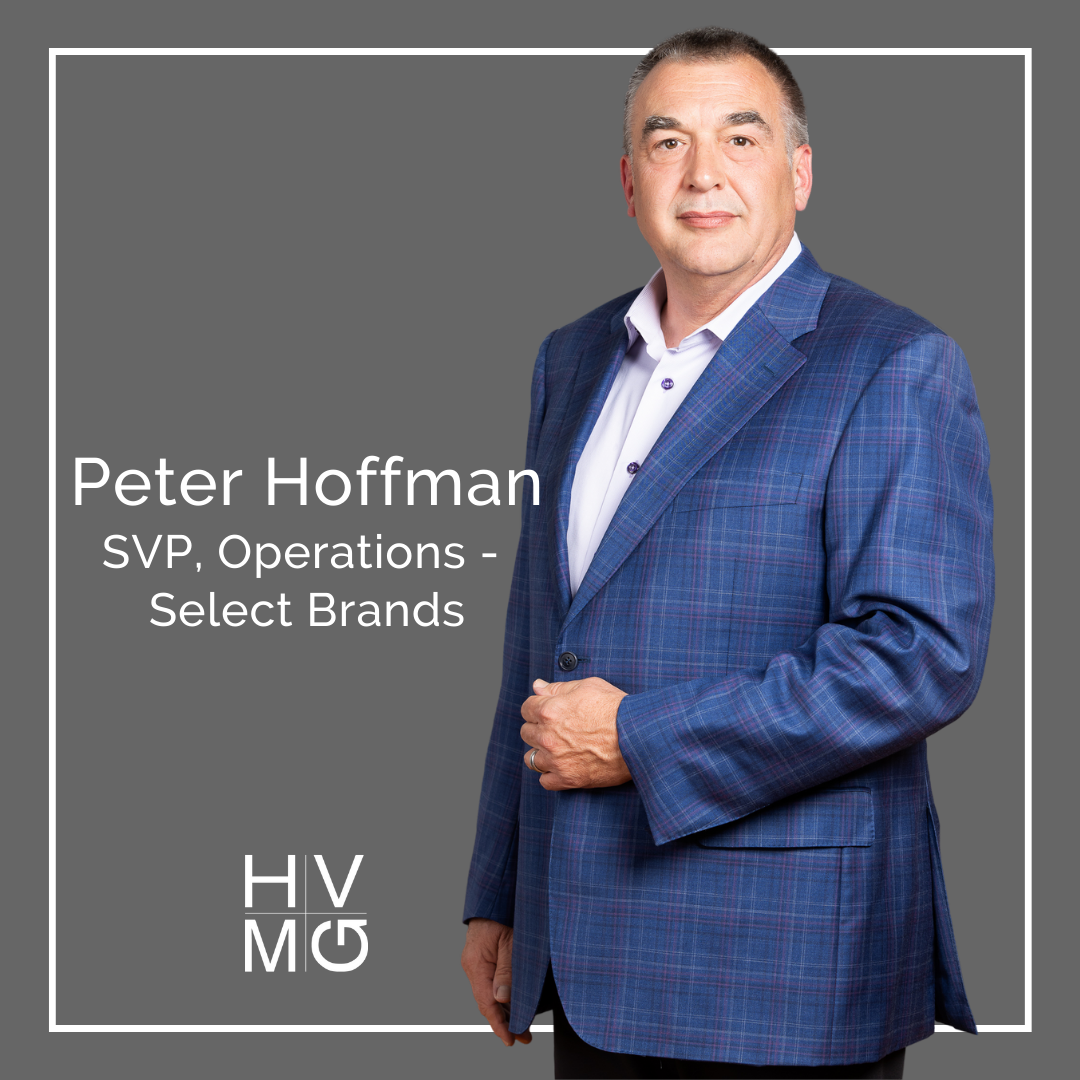 What was your first job in hospitality?

I was the night auditor for the Best Western in Arlington Heights, Illinois. I took on many different responsibilities during this time, including assisting guests with their overnight requests, balancing accounts from the day shift, processing invoices, and on occasion "evicting" transient clientele / guests to help clean up the image of the hotel.

From there I took the position as night auditor at the Hotel Sofitel Chicago O'Hare.

What made you apply for a night auditor position?

Initially, I took the position the Best Western while I was attending Southern Illinois University. But once I moved to the Hotel Sofitel, I took on greater levels of responsibility and before I knew it, I was a full-fledged front desk supervisor and then front office manager. That started my career, and I have never looked back!

After Sofitel, I worked as general manager, managing director, and regional director of operations for First Hospitality Group out of Chicago. I moved over to the GM role at the Homewood Suites Chicago back in 1999 as the start to my career with Interstate Hotels and Resorts, later taking on a regional director of operations position for Interstate (which is now Aimbridge Hospitality). After that, I served as senior vice president of asset management for BRE Hotels and Resorts, a division of Blackstone.
One of the career moves I am most proud of is building a 35+ year career working for only three different employers before coming to HVMG, which is only my fourth employer in long career in hospitality management, a very rare feat in an ever-changing industry.

That longevity is unusual in the hotel business. Why do you think that you stayed at the same companies for long periods of time?
It's definitely my love of helping others grow and develop in their careers.
There are not many careers and industries that allow people to use their demonstrated abilities and skills to take on greater levels of responsibilities in rather short periods of time. I was mentored by some great people when I started out, and it is the greatest feeling in the world to get to do the same for others looking to move up in this industry.

Additionally, it is also quite rewarding to be an active part of building and growing a business. I like bragging to my family, as we drive by various properties, that I had a hand in bringing the hotels to life.

What are your responsibilities and priorities in your new role?
Having recently taken on the position of senior vice president, operations for select service, I am in the process of introducing myself to the various property teams and the ownership groups.
Often, when change happens and new faces appear, people can be unsure of what is happening and how it might affect them. My priority is to reassure our partners and clients that HVMG culture, service and process of excellence will not only continue as before but will grow to even greater levels.
I am also personally taking on the challenges of a post-COVID world. As an industry, we went from 100% staffing levels in 2019, down to 30% in just a few months and have faced numerous staffing challenges for the past two years. I am specifically working with corporate partners and select branded hotels to identify vacant positions and to develop incentives to attract new talent to those open positions.
It is my role to identify hotels that are really struggling, circle the wagons and support where we can, to help get them through this tough period.
What is something that you wish you knew at the beginning of your career?
Focus on people first, whether it's the guest, a peer, or the management staff. Everyone has a story, and we all have struggles. Being the person who steps into someone's life and lends them a helping hand has always ended up helping me build a strong team of dedicated professionals who care about what they are doing.
Second, understand the industry and process of managing a wide range of responsibility. Never be afraid to ask for help. This business is a team business and can help so may achieve what they want out of life. I love this industry!
If you were going to make some big guesses about things that are going to happen in our industry, what would those be?
As in life and in business, everything is cyclical. Seasons come and seasons go. The ones who learn how to look down the road to see a problem and devise a plan can overcome the issues.
Life always throws us curve balls. There will always be noise out there that interrupts the normal flow. Taking on those challenges with a positive attitude and a plan is key.
I foresee continued mergers and acquisitions leading to one, hopefully seamless, operation. As new brands come and go, we will be there to help them navigate the process, streamlining business operations and creating cost-effective solutions.
As these changes in the industry continue, new operating models need to be created, tested, modified and rolled out to meet the unique demands of the traveling public. It will be interesting to see a what the operating model will be pre-COVID vs. our evolving post-COVID world.
The feedback that we're getting from our guests is that they want to return to the freedom of having breakfast, lunch, dinner in the downstairs café. They want to walk downstairs to the bar and have a drink, or have dinner or room service. I believe the brands will be moving in alignment with what the customers want. Only time will tell.
What do you like to do outside of work?
I have served as recreational league soccer referee for the past 14 years and as much as I love it, it is about time to hang up my cleats. The pace is fast, and the parents and coaches are challenging but boy do I love to give back to the game! Time stops for no one, and my body can only handle so much.
What's one of your favorite trips that you've ever taken?

There have been quite a few, but we have a cottage in Michigan where I've been going since I was nine years old. My wife and boys will stay there during the summer months, and I make it up there as often as I can. It is a tight-knit community with only 250 cottages right on Lake Michigan, and it provides a lot of fun lake activities and summer activities to do. It's a lot of fun.

What is a trip that you're fantasizing about or is a bucket list-type trip for you?
Without a doubt traveling to the UK and making the rounds for a couple of weeks to attend a handful of Premier Soccer League Matches.
What is your leadership philosophy?
People, people, people. Hire good people, make them better because that makes you better, and let them loose to become great people. You surround yourself with folks that are smarter than you.
I surround myself with talented people and lead them to take on greater levels of responsibility, to challenge their fears and accomplish things they never thought they could. They tend to teach me a lot, so it's basically a two-way street.
My goal is to see my team and employees progress through their careers and engage in projects within the organization that are outside of their day-to-day operations. It's a great feeling to see someone exceed their own expectations.
This business can be fun. It's a lot of work, as any industry is, but the rewards are amazing. I strive to reach a life-work balance with my team that promotes both the company and employee's well-being. Simply put, if you have to work 80 hours a week to get a job done, we are not doing it right.