Blog
HVMG Expands Portfolio & Bolsters Leadership Team
HVMG Expands Portfolio & Bolsters Leadership Team while Continuing to Achieve Industry-Leading Financial Results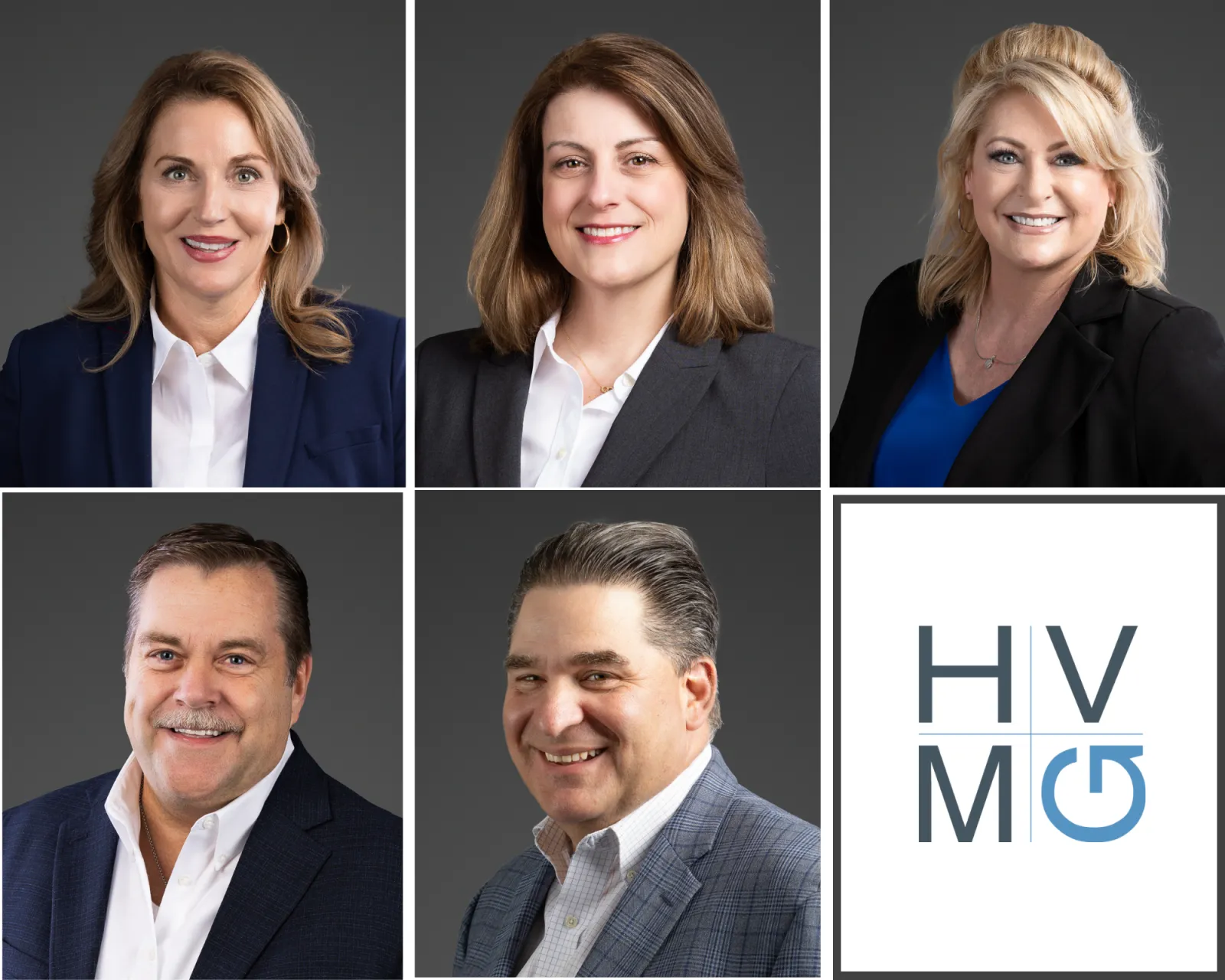 ATLANTA, September 5, 2023— Hospitality Ventures Management Group (HVMG), an Atlanta-based, private hotel third-party operator and investor, is expanding and fortifying its leadership team as the company surges ahead, powered by its industry-leading market share growth and impressive financial performance. The strategic promotions and new leadership team additions include Sue Sanders to executive vice president, chief strategy and administrative officer; Wilson Turner to senior vice president, human resources; Angie Cook to senior vice president of accounting and finance; Suzanne Saunders to senior vice president of design and construction; and Bob Kisker to vice president of operations. "The addition of nine hotels in just the first half of this year is a direct reflection of the stellar financial performance delivered by our hotel operating teams, combined with the hands-on efforts and oversight from our growth team and above property corporate resource and support teams," said Robert Cole, CEO, HVMG.
These recent leadership promotions and additions are an integral step towards HVMG's quest for continued unparalleled financial success while executing its strategic growth objectives. Based on its current pipeline, HVMG anticipates that its accelerated growth trajectory will continue, reinforcing the company's decision to augment its leadership team and corporate resources. As it stands today, HVMG has approximately 1.2 corporate associates for every HVMG hotel.
"The dedication and focus of Sue, Wilson, Angie, Suzanne and Bob, along with our other 60-plus above-property corporate team members has been more than excellent," Cole added. "These promotions reflect one of our philosophies that if organizations are not constantly evolving and consistently looking at ways to improve, they can stagnate and not develop. We are very passionate about looking inward when openings and new positions are created, and we recognize that maximizing the top- and bottom-line performance of our existing portfolio is our top priority and most important pathway to achieving our growth objectives."
From January to June 2023, HVMG's key performance metrics soared compared to most of its competitors and the rest of the industry, evidenced by a same-store RevPAR growth of 13% and an impressive 6% in consolidated market share/RevPAR index growth. The company has grown consolidated market share in seven of the past eight years.
"In the first half of 2023, HVMG again set an industry benchmark, demonstrating robust same-store and portfolio-wide performance across financial, market share and guest satisfaction measures. Our consistent upward trajectory is a testament to our unwavering commitment to our purpose …To be excellent in all that we do so our associates, guests and partners LOVE us!" Cole stated.
Sue Sanders, Executive Vice President and Chief Strategy and Administrative Officer
In her new role, Sanders works with company leaders to define strategies to extend and defend the company in the short-term, build emerging capabilities in the medium term and create viable options for the long term. She provides oversight for accounting & finance, human resources & talent and corporate public relations & marketing communications. Sanders joined HVMG in 2010 as vice president of strategic planning and human resources. During her tenure with the company, she has been responsible for many strategic initiatives and teams, including the design and build of HVMG's company brand, strategic plan and management routines; design and oversight of the property transition process and playbook; leader of the development of all core human resources and talent programs; and leader of the investor, brand partner and General Manager annual satisfaction assessment process. More recently, she led the design and build of HVMG's Talent Acquisition Center of Excellence (TACOE), the company's centralized talent recruiting team, and XLR8, a fast-track program to develop new select-service general managers. Also under her direction, HVMG has received the Atlanta Journal and Constitution's "Top Workplaces" award five times in a row.
Prior to joining HVMG, Sanders worked as a management consultant for eight years supporting leading organizations to improve their enterprise performance management processes through strategic planning and related methods for clients including The Coca-Cola Company, Marriott International and the American Red Cross. Before then, she worked in the hotel industry in positions across organizational development, training, quality management and hotel operations for The Ritz-Carlton Hotel Company, Lodgian, Inc., and Starwood Hotels and Resorts. Her hospitality industry experience also includes a five-year adjunct faculty appointment at New York University's Robert Preston Tisch Center for Hospitality Travel and Tourism.
Sanders serves on the Hospitality Board of Directors for Georgia State University and the Georgia Women in Lodging Steering Committee. She holds MBAs from Columbia Business School and London Business School and a BS in Marketing from Florida State University.
Angie Cook, Senior Vice President of Accounting and Finance
In her new position, Cook will oversee the total accounting function for the organization, expanding her role to oversee the management company financials, risk management and information systems. She joined HVMG in October of 2015 as the vice president of accounting and finance.
Cook is a certified public accountant with more than two decades of hospitality experience, working with REITs and start-ups on such topics as organization restructuring and SEC reporting. Prior to joining HVMG, Cook was the controller of Intown Suites Extended Stay Living, vice president at Cratos Capital and manager of accounting and general manager at Lodgian. Cook has a BS in Business Administration and Accounting from Troy State University.
Suzanne Saunders, Senior Vice President of Design and Construction
As senior vice president of design & construction, Saunders is responsible for the team leading the execution of HVMG's many renovations and development projects, as well as project management and CapEx processes, working closely with owners, the HVMG Business Development team, external consultants and the company's investor and brand partners.
Most recently, Saunders served as senior vice president of construction for First Hospitality where she oversaw over $90mm in new construction and renovations. Prior to that, she was vice president of design and construction for HVMG and vice president of design services for Hyatt Hotels for the Americas with a focus on launching the Hyatt Place and Hyatt House brands. Saunders previously worked in a variety of corporate real estate and development management roles for companies like Panera Bread, Jack-in-the-Box, American Airlines and Taco Bell. She was an industrial engineer with LTV Aerospace/Northrup Grumman, where she held a secret military clearance supporting the design and manufacturing of the B-2 Stealth Bomber Program. Saunders holds a BS in Industrial Technology and an AAS in Drafting Technology from Lamar University.
Wilson Turner, Senior Vice President of Human Resources
As senior vice president of human resources, Turner is responsible for sourcing and developing talent, executing the TACOE and XLR8 programs and supporting core human resources programs and services. Among other things, Turner oversees associate relations, HR compliance, human resources leader development, benefits programs and associate engagement. With three decades of leadership experience, Turner began his human resources career in manufacturing and subsequently spent a large portion of his career in the media and entertainment industry where he served in various senior leadership roles. Turner began working with HVMG through a professional employer organization (PEO) partnership in 2017 and officially joined the HVMG team in 2020. He has significant experience in acquisitions, growth-oriented companies, compliance, organizational and leadership development and employee relations. Turner holds an MBA from Saint Leo University and a BA in Business from North Carolina State University.
Bob Kisker, Vice President of Operations
As vice president of operations, Kisker supports HVMG's hotels in delivering premium performance that creates value for owners. He joined HVMG in 2018 as general manager and was quickly promoted to area general manager in 2019 and regional director of operations in 2022, successfully working to increase profitability, guest service and RevPar index in the hotels he oversaw. He is a member of the Circle of Excellence, HVMG's highest honor.
Before his time at HVMG, Kisker worked for 16 years for the Dow Hotel Company as a general manager and then regional director of operations over the company's hotels in Texas and Pa., as a general manager at Starwood Hotels and Resorts and a general manager for Boykin Management Company.

Kisker has a degree in Hotel Administration from the University of Tennessee.