Blog
Profile: Donique Jackson
Profiling Donique Jackson

General Manager at the Courtyard Atlanta Marriott in Marietta I 75 North
Why do you love HVMG?
What attracted me to HVMG, in the beginning, was the culture, and what has kept me is the people. It's really an authentic work environment that has now become like family, and that's what makes me love HVMG.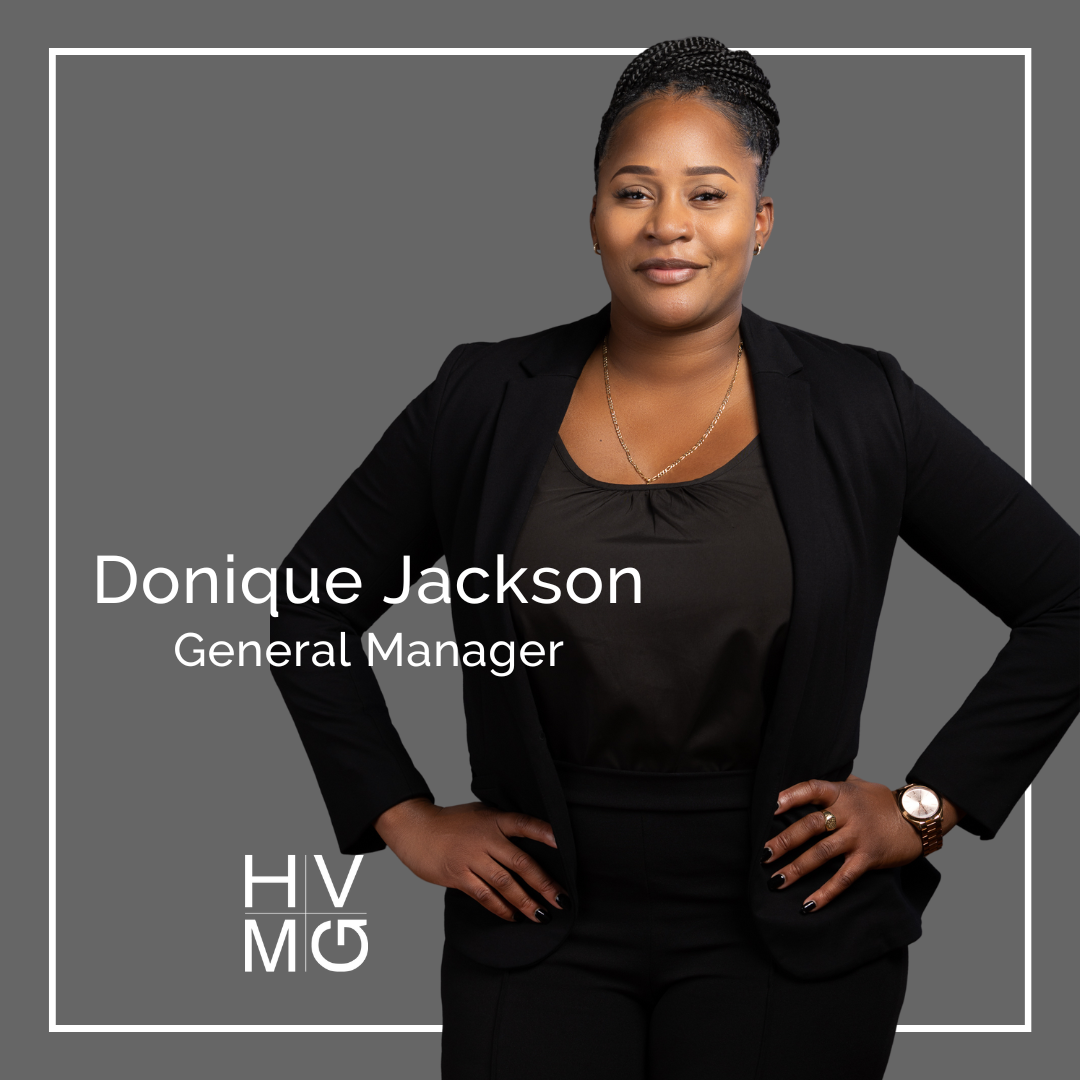 How is HVMG different from other hotel management companies?
I have worked with big management companies, and I've had experience with three other small franchise companies. So, what separates them from other companies is it's just an authentic environment where it's easy for me to reach out and talk with someone or have a conversation with somebody if there is an issue.
HVMG has consistently created that environment; there is a line directly to Robert Cole if you wanted to talk with him. I really think that separates them from the others. It's a small company, homegrown and authentic. HVMG is probably one of the best employers I've had.
What would you tell someone considering coming to work for HVMG?
If you were considering working for HVMG go ahead and hit that apply button. Just do it. If you're looking for a great work experience, we are the company for you. We have some of the best benefits and great growth opportunities. The culture is amazing.
For me personally, HVMG has created a platform for women in leadership and for women of color in leadership. For anybody who is looking for longevity with an employer, Hospitality Ventures Management Group is for you.
How is HVMG investing in future leaders?
HVMG does an excellent job of developing future leaders. I think my role as a general manager plays a huge part in that. I think one of my primary jobs is to develop the next level of leadership in the company. HVMG provides the resources to do that. We are very systems-heavy, but there are a lot of training resources in order for us to make sure that we're preparing our next-generation leaders.
What did your property do to celebrate the 20th anniversary?
The 20th anniversary was a big deal. HVMG sent a nice care package to the property, and we created a party in our meeting room. I combined two properties, the Courtyard Windy Hill and the Courtyard I-75, so we came together on that day. Twenty years is a big deal, and we really celebrated because it was a huge milestone for the company. We celebrated the property also, but we really celebrated tenure there within my four walls.
How did you recognize any associates with more than 20 years of service?
I have quite a few associates with 20+ years of service. One person, in particular, is the night auditor. His name is Robert. Robert has been with my particular property since 1984. So, every year we get him a cake and candles for every single year of service.
This year, what we did was give every associate a dollar, which equated to his years of service, and we all gave him that dollar throughout his shift. Remember, he works audit, so we all showed up between 11:00 PM to 7:00 AM. It really made him feel great. That's what we're going for -- to make you feel like you're a part of a team and that we love you.