Blog
More Than Just a Job
More Than Just a Job
By Stephanie Bauer, HVMG Regional Vice President of Operations
There are hidden heroes in every HVMG hotel. After an unprecedented year, we wanted to celebrate, thank, and recognize all of our associates for living our BE EXCELLENT culture and values. In addition to a thank-you celebration at every hotel, we accepted nominations for a special Hidden Hero award. Once we received nominations from each hotel, the other RVPs and I had the difficult job of narrowing them down to one finalist for each of our three regions.
These Hidden Heroes:
Demonstrate HVMG's core value of excellence through specific acts within their hotels, their communities, and their personal lives.

Go beyond their normal responsibilities to impact a specific guest experience or hotel event.

Play an active role leading their co-workers through difficult times and situations, by demonstrating acts of informal leadership, kindness and HVMG love.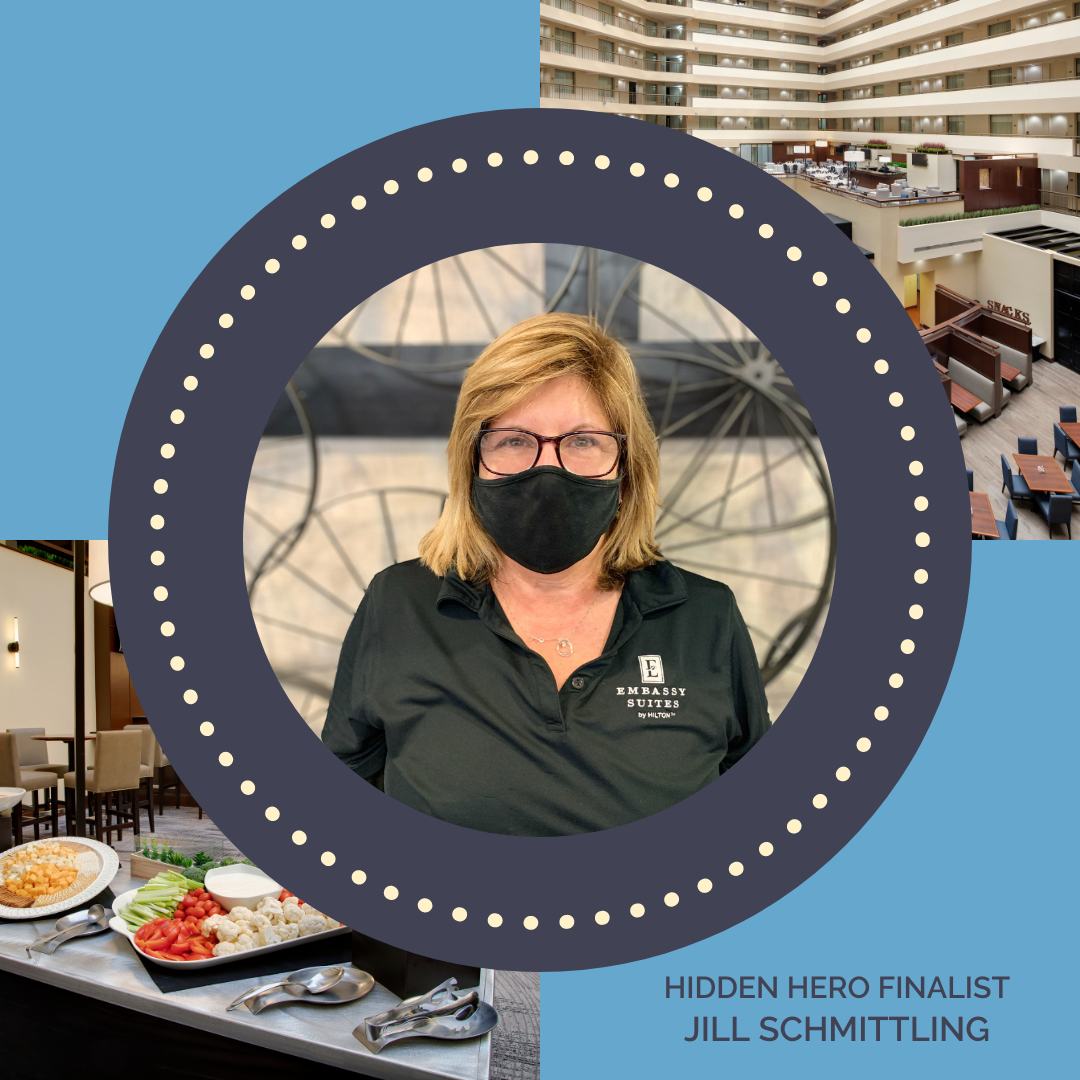 For Region Two, our finalist was Jill Schmittling. Jill is a Banquet Server at Embassy Suites Detroit Troy Auburn Hills, but as you'll read, she does so much more. Jill has spent more than 30 years in the industry, with six of those years at this hotel.

General Manager Sara Milligan had this to say, "When Jill was hired back, she saw that we needed help and offered to work laundry." Jill also covers shifts at the bar and in housekeeping. Sara says, "Her job is more than just a job."

"Jill recently lost a very dear friend and received a serious health diagnosis. Even with all of these setbacks and emotions, Jill made sure to help the hotel in any way she could," says Sara. "Throughout all of it, her attitude is always excellent, and she always makes sure her fellow associates are taken care of."

Jill's co-workers agree. Here are just some of the things they had to say about her:

"Jill is an awesome person."

"Everybody loves her."

"She's fun to work with."

"I love her to death."

"She's very guest-oriented."

"Jill is very helpful."

"I love my job because the people I work with are awesome, and I look forward to seeing the guests," said Jill. "I like to fulfill their needs. When they leave a banquet or the bar satisfied, it makes me feel good inside."

Jill is willing to pitch in anywhere to help her fellow associates. Her positivity and inner strength is inspiring to the rest of the team. Through her actions, she has created a team environment and set an example of what an excellent associate can do. Jill's attitude is exactly what our purpose statement is all about. Jill loves her job, and it shows. Congratulations to Jill Schmittling, Hidden Hero of Region Two!

Interested in more news and thought leadership from HVMG? Get on the list here.