Thanks for printing! Don't forget to come back to Hospitality Ventures Management Group for fresh articles!
Margarita Quintero
Human Resources Business Partner
We are what we repeatedly do. Excellence then is not an act but a habit.
-Aristotle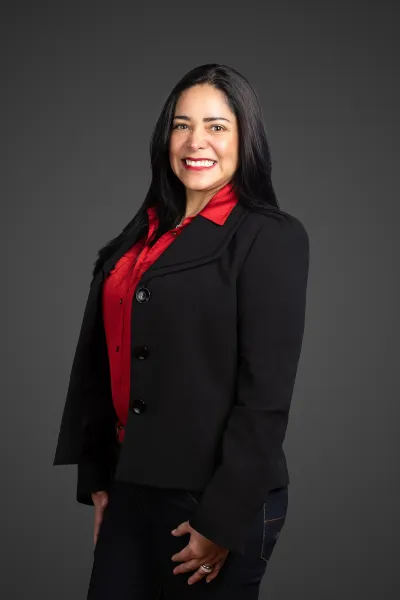 M
argarita brings over twenty years of experience in Hospitality Management, including Independent Resorts, Hilton and Hyatt Hotel Brands, to her role at HVMG. She began her hotel career in Colombia in 1993 and moved to the USA in 2001. She was hired at the Embassy Suites in Troy, MI in 2002 as the Assistant Front Office Manager, working for Hilton Worldwide before HVMG acquired the hotel in 2007. From 2004 to 2011 Margarita advanced her career to Front Office Manager, Controller and Assistant General Manager, also responsible for Human Resources. In 2011, Margarita was transferred with HVMG to the International Palms Resort in Cocoa Beach as Controller and Human Resources Director. When this hotel sold in late 2016, Margarita transferred to the Hyatt Regency Atlanta at Villa Christina as the Director of Finance. While she is excellent and experienced in operations and accounting, her passion lies with the associates and HVMG's culture. She has served on property transitions in the Human Resources role and is always an exceptionally excellent ambassador of HVMG. Margarita joined the HVMG Corporate team in May 2017 as the Director of Services, Human Resources. In her current position, Margarita is responsible for directing the optimization and execution of all Human Resources programs specific to property level new hire tools and processes, leading new hire General Manager orientation and training, overseeing the Excellence Development Process improvements and roll out, leading the design and delivery of HVMG Leadership Conferences, and leading the on-boarding and off-boarding HR processes for new properties and property sales.
Experience
2020 - Present : Human Resources Business Partner, HVMG

2017 - 2020 : Director of Services, Human Resources, HVMG

2011 - 2017 : Controller, HVMG

2007 - 2011 : Front Office Manager, HVMG

2002 - 2007 : Assistant Front Office Manager, Hilton Worldwide