Sue Sanders
Chief Strategy and Administrative Officer
I can't change the direction of the wind but I can adjust my sails to always reach my destination.
– Jimmy Dean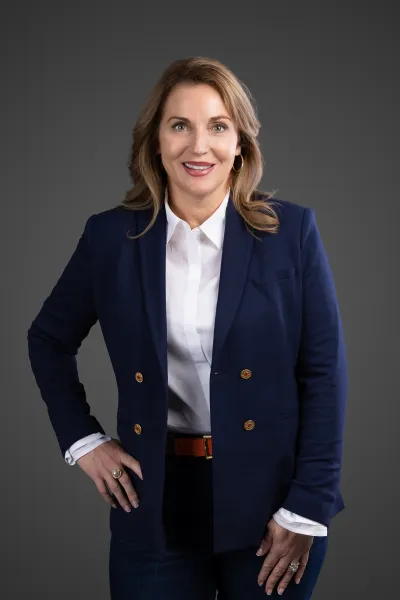 S
ue Sanders works with company leaders to define strategies to extend and defend the company in the short term, build emerging capabilities in the medium term and create viable options for the long term. She provides oversight for accounting and finance, human resources and talent, and corporate public relations and marketing communications. Sanders joined HVMG in 2010 as vice president of strategic planning and human resources. During her tenure with the company, she has been responsible for many strategic initiatives and teams, including the design and build of HVMG's company brand, strategic plan and management routines; design and oversight of the property transition process and playbook; leader of the development of all core human resources and talent programs; and leader of the investor, brand partner and General Manager annual satisfaction assessment process. More recently, she lead the design and build of HVMG's Talent Acquisition Center of Excellence (TACOE), the company's centralized talent recruiting team, and XLR8, a fast-track program to develop new select-service general managers. Also under her direction, HVMG has received the Atlanta Journal and Constitution's "Top Workplaces" award five times in a row.
Prior to joining HVMG, Sanders worked as a management consultant for eight years supporting leading organizations to improve their enterprise performance management processes through strategic planning and related methods for clients including The Coca-Cola Company, Marriott International and the American Red Cross. Before then, Sue worked in the hotel industry in positions across organizational development, training, quality management and hotel operations for The Ritz-Carlton Hotel Company, Lodgian, Inc., and Starwood Hotels and Resorts. Her hospitality industry experience also includes a five-year adjunct faculty appointment at New York University's Robert Preston Tisch Center for Hospitality Travel and Tourism.

Sue serves on the Hospitality Board of Directors for Georgia State University and the Georgia Women in Lodging Steering Committee. She holds MBAs from Columbia Business School and the London Business School. Sue has a BS in Marketing from The Florida State University.
Experience
2023 – Present : EVP & Chief Strategy & Administrative Officer, HVMG

2019 – 2023 : EVP & Chief Human Resource Officer, HVMG

2010 – 2019 : SVP, Strategic Planning & Chief Human Resource Officer, HVMG

2003 – 2010 : Management Consulting

2000 – 2003 : Starwood Hotels and Resorts Worldwide, Inc

1996 – 2000 : Lodgian, Inc

1991 – 1996 : The Ritz-Carlton Hotel Company