Suzanne Saunders
Senior Vice President of Design & Construction
Nothing is impossible; the word itself says "I'm possible"!
– Audrey Hepburn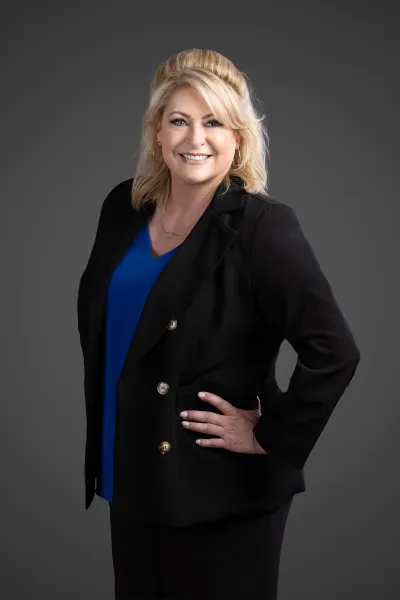 A
s Senior Vice President of Design & Construction, Suzanne is a future-focused leader responsible for the team leading the execution of HVMG's many renovations and development projects as well as the project management and CapEx processes. This includes working closely with owners, the HVMG Business Development team, external consultants and the company's investor and brand partners.
Suzanne brings over 25 years of experience working for nationally branded companies in commercial construction management with an emphasis in the hospitality, restaurant and retail industries. Prior to joining HVMG, Suzanne worked for Hyatt Hotels and Resorts in a variety of roles, and most recently served as Vice President of Design Services for the Americas with a focus on Hyatt Place & Hyatt House Brands. She was instrumental in the launching of both select service brands. Prior to joining Hyatt, Suzanne worked in a variety of corporate real estate & development management roles, as well as manufacturing/logistics planning experience with LTV Aerospace/Northrup Grumman, where as an Industrial Engineer she held a secret military clearance supporting the design and manufacturing of the B-2 Stealth Bomber Program.
Suzanne holds a BS in Industrial Technology and an AAS in Drafting Technology from Lamar University in Beaumont, TX.
Experience
2023 - present : Senior Vice President, Design and Construction, HVMG

2022 - 2023 : Senior Vice President, Design and Construction, First Hospitality

2017 - 2022 : Vice President Design and Construction, HVMG

2006 - 2017 : Vice President of Design Services -Americas, Vice President of Project Services - Latin America, Director of Project Services Design and Construction, Project Manager of Design and Construction, Hyatt Hotels and Resorts

1992 - 2006 : Construction Management and Real Estate Positions with Panera Bread, Jack in the Box, American Airlines, Hilton Hotels and Pepsi

1988 - 1991 : Industrial Engineer, Circuit City Stores

1986 - 1988 : Industrial Engineer, LTV Aircrafts Products Group, a sub to Northrup Grumman